The "Riso Amaro" restaurant behind the castle of Fondi is a sensory adventure you have to experience.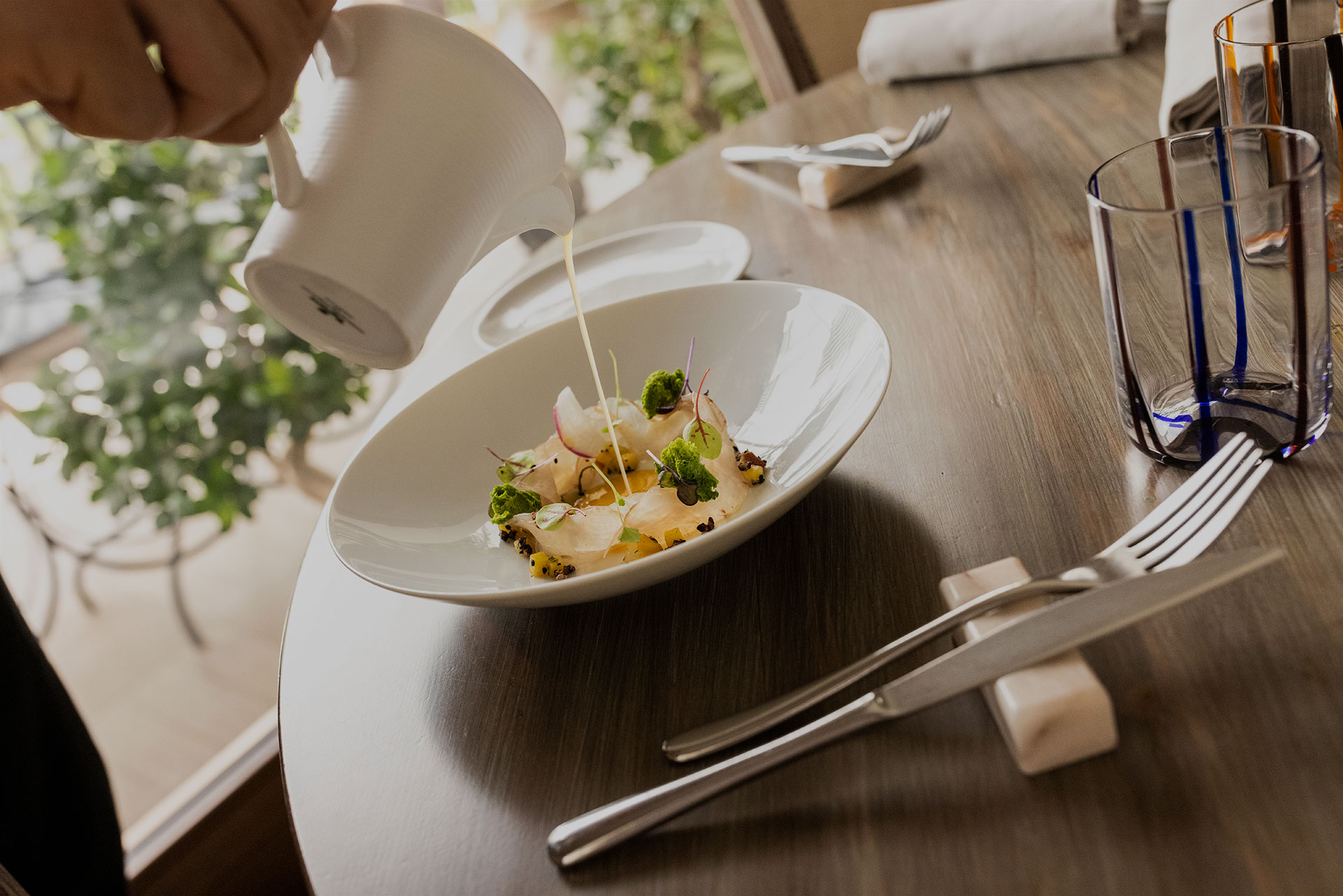 Tasting menu
From the simplest ingredients come the most refined tastes.
With the tasting paths, both fish and meat, we invite you on a journey to discover new combinations. You might also marvel at rediscovering the pleasant flavours of your childhood.
See all menus.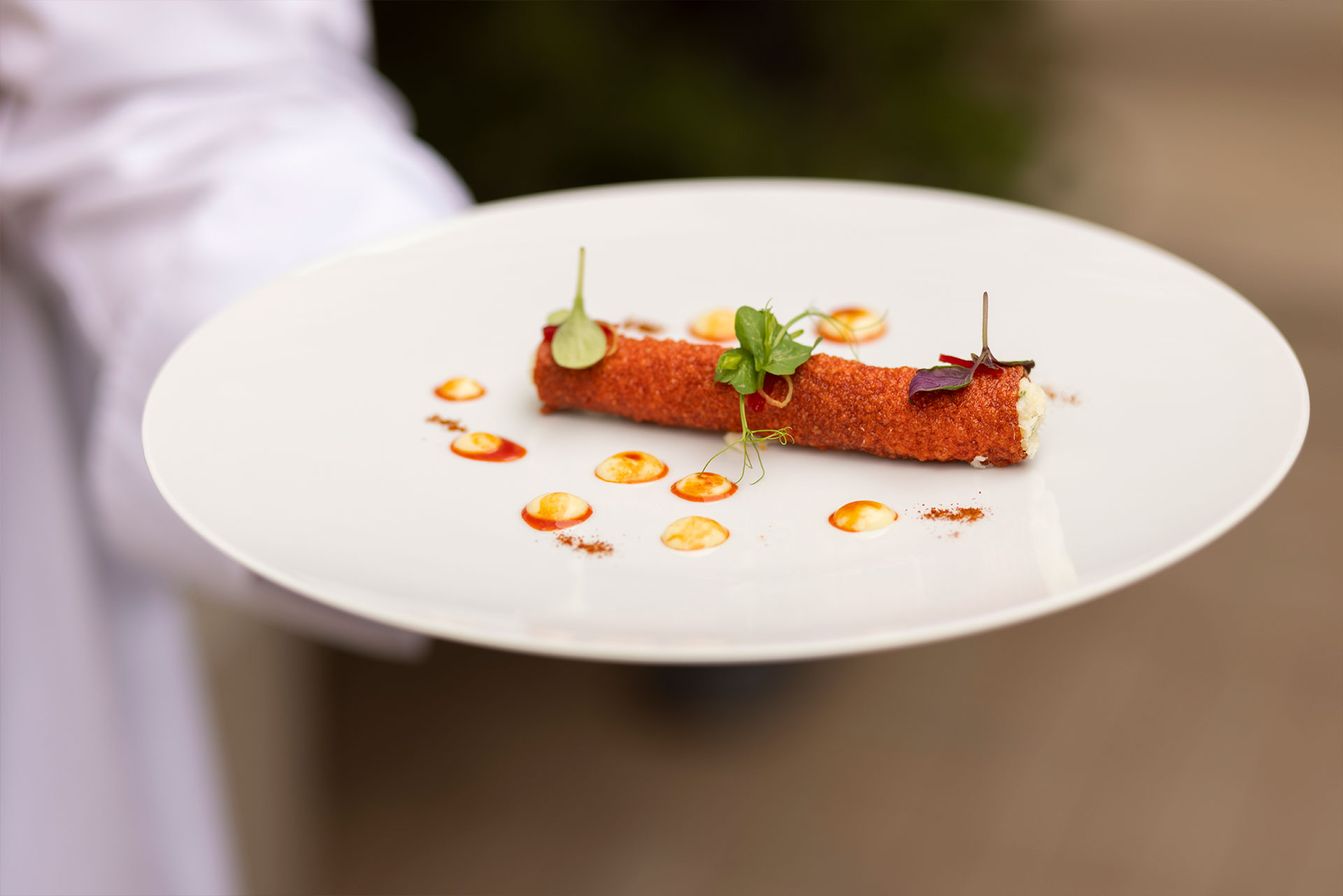 Chef Max tells his story
"Each of us brings our own life into what we do, with passion. With my dishes I try to give you a little taste of my constant journey, one course at a time."
The chef
The Restaurant
The elegance of simplicity, the castle as a pleasant setting and an outdoor room for summer evenings. If you wish, you can take a virtual tour of our restaurant, but to enjoy the aromas you have to come and visit us.
The Restaurant