Maurizio de Filippis
The promise of a constant journey
I'm not good at sitting back and doing nothing, and I'm not good at staying in once place. This characteristic became immediately obvious to my mother when I was a child, so she decided to teach me how to knead. Over time, my passion for combining flavours has grown with me. Then my hotel studies and an internship in the restaurant "Au bord du Rhin" in Strasbourg confirmed that I would not want to do anything else in life. My career as a professional chef began in Rome at the starred restaurant "Agata e Romeo" and continued in London, a city full of fusions. Back in Rome I had the honour of cooking alongside Anthony Genovese at "Il Pagliaccio", and then at the restaurants "Il Ceppo" and "Casa Bleve".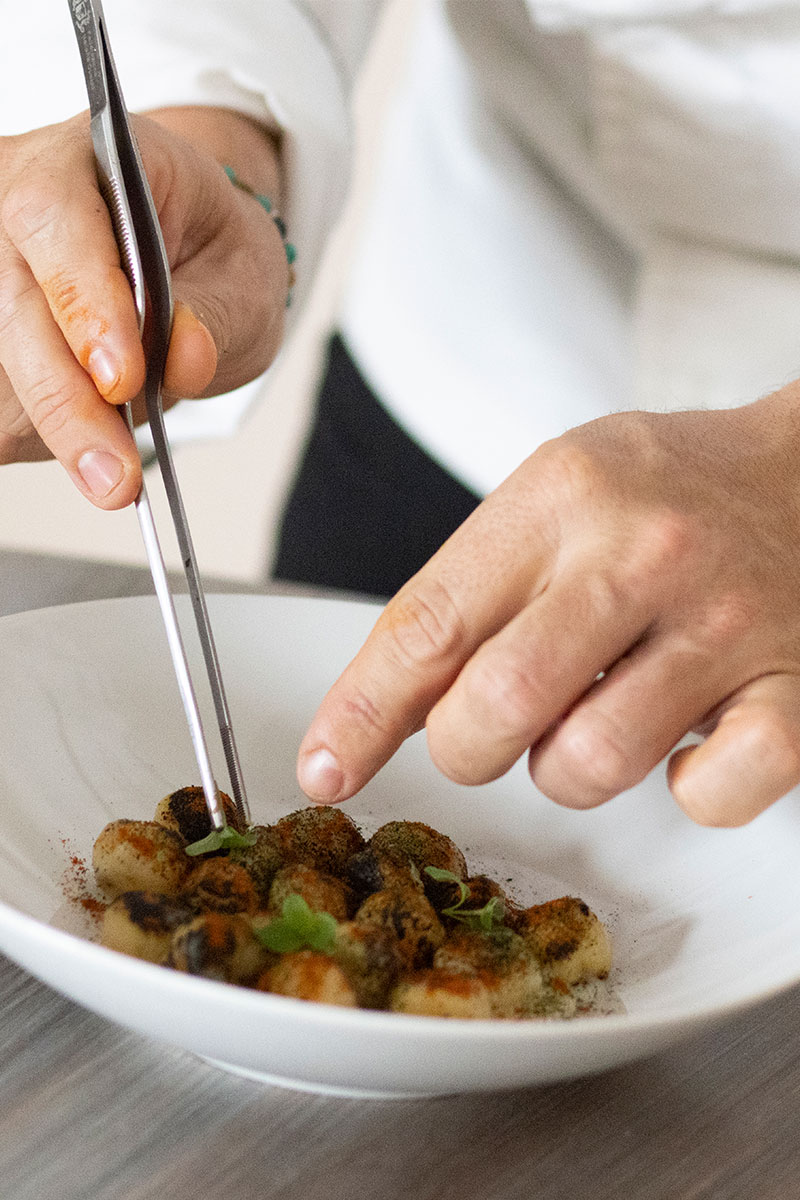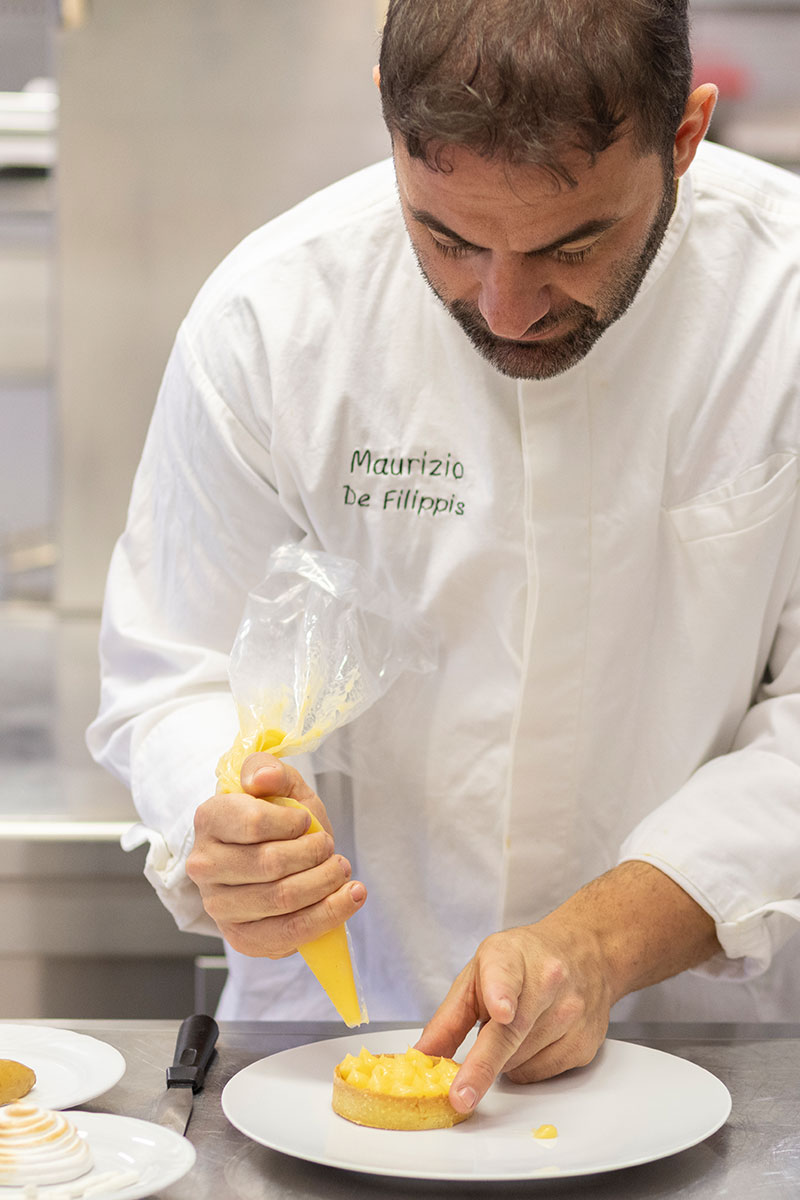 Then came the moment of an even more demanding journey: returning to my origins. Special thanks go to my family, especially my parents, who immediately supported my project with unconditional trust and love. Today with my cooking I try to transport the guests of Riso Amaro along a path of new aromas, flavours, colours and textures, but which recall memories and ancient sensations.
A little taste of my constant journey, one course at a time.